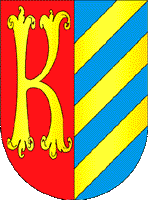 Location, population of Komarin
Komarin
- urban village near the Belarusian-Ukrainian border in the Bragin district, Gomel region with a population of 1804 people. Urban village is located 113 km from Mozyr, 116 km from Gomel, 340 km from Minsk. Urban village is the southernmost settlement of the republic.
History of Komarin
First record of Komarin relates to XIV c., Later in the village was part of Rechitski povet of Minsk province. Komarin also listed in the Lithuanian Metrics in 1449. In the XVII century Komarin been an arena for battles of Ukrainian Cossacks with Polish troops. During the XVII-XVIII centuries village changed owners several times and it belonged to the Konetspolskogo, Raketskih, Alexander Bandineli.
As a result of the second division of the Polish-Lithuanian Commonwealth, the Komarin was a part of the Russian Empire, in the Rechitsa district of the Minsk province. In 1866, there were 51 courtyards in the town. Under the year 1879 it is listed as a place in the Iolchansky parish.
Before the October Revolution, there was a church in Komarin, built in 1911 (currently there is a fire station on this site). The last priest was Yevgeny Sidorenko. The church was closed in 1935. During the first two decades of the XX century it's population was mainly engaged in agriculture: they sowed rye, oats, potatoes, barley, millet, buckwheat, and hemp. In 1927, a large Belarusian wooden school was built.
In 1930, there was already a butter factory, a forge, a printing house (since 1931), a brick-and-mill factory (since 1931), a shoemaking and sewing workshop, a construction gang, a bakery, a mill, an equestrian mill, a senopressing factory, a district newspaper. In 1935, the Jewish school reopened.
During the Great Patriotic War from August 28, 1941 to September 23, 1943, Komarin was under German occupation. On September 23, 1943 Komarin became the first settlement of Belarus, liberated from the German invaders. November 17, 1959 Komarin received the official status of an urban-type settlement.
Economic activities of Komarin
In Komarin GLU «Komarinsky forestry» is located communal agricultural unitary enterprise «State Farm Komarinsky», municipal subsidiary unitary enterprise of ameliorative systems «Bragin PMS», private unitary enterprise for agrochemical maintenance «Komarin agrochemist, department of « Agricultural machinery ».
Transport communications of Komarin
The road connects the urban village with Bragin, on the Dnieper River operates a jetty.
Tourist potential of Komarin
A monument to the soldiers-liberators, which is a bas-relief of white color, depicting soldiers of the Red Army, partisans and underground fighters who took part in the liberation of Belarus is set in the urban settlement. Complements the composition of the pedestal of black granite. Also in the village there is the Temple of the Ascension of the Lord and the Jewish cemetery. The Bragin district of the Polesye State Radiation and Ecological Reserve passes through the territory of Komarin.