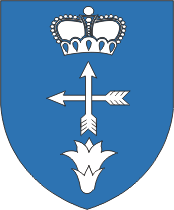 Luninets - city, the centre of Luninetsky area of Brest reпшщт with the population of 24,0 thousand people
Luninetsky area is located in the east of Brest reпшщт. Borders with Pinsky, Stolinsky and Gantsevichsky areas and occupies the territory of 2,7 thousand sq.km.
General information about Luninets:
The first written mentions of settlements on the territory of actual Luninetsky area concern XV century (village Lunin - 1432. Luninets is mentioned for the first time in 1449 under the name «Small Lulin»). The modern name of settlement has appeared in 1561. Today in shape of Lunints the olden time and the present, cobblestone roads of old streets and the spacious areas of a new city, ancient buildings and modern microdistricts are successfully combined. Luninets is an important industrial city and one of the largest railway junctions in Belarus.
Transport communications in Luninets:
The city is in 242 km from Brest and in 260 km from Minsk. Is knot of railways to Brest, Gomel, Baranovichi, Sarny. It is a trunk-railways Brest-Gomel, Lvov-Riga, highways cross Brest-Bryansk, Luninets-Pinsk, Luninets-Baranovichi, Mikashevichi-Minsk.
[HOTEL]
Leisure and entertainments in Luninets:
cinema "Octjabr" (Sovietskaya str., 26)
[DOSTOPRIM]
Banks (changes) in Luninets:
"Belarusbank" (Gagarina str., 31)
"Belagroprombank" (Sovietskaya str., 7)